My (Google) Maps
09 Apr 2007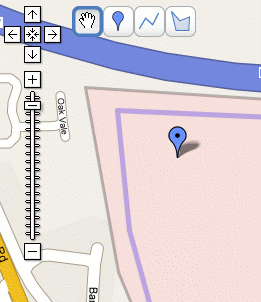 My First Google Map
Google have added a new feature to their maps service; the ability to create your own annotated maps that can not only be shared with others but also that will show up in the search index.
The maps can be annotated with markers, lines drawn to mark routes and areas highlighted to… well, whatever you want.
This is a really useful service to have. In the past, I've used Pin In The Map to share places with others, but that is quite limited in comparison. I've also tried using Microsoft's Live maps service which lets you share maps, but after my first map came up blank with all I shared it with, I soon gave up.
Google also lets you download your maps in kml format so they can be used within Google Earth.
For my first foray into My (Google) Maps, here is a short walk Jo and I often go on to escape the sofa and get some air in our lungs.